<< back to list
Why did you choose Atlas MedStaff?
I chose Atlas because its a perfect fit for me.
Family:
My husband, Randy and my sons, Rueben, Tyler, and Mason.
Pets:
Our Boxer/Pit mix, Toby.
Hobbies:
Quilting and Boy Scouts
Any other information you want to share:
I often volunteer for my community.
Top 3 things on your Bucket List
1. Visit Puerto Rico.
2. Hike the Pacific Crest Trail.
3. Go to Houston.
Favorite Quote:
"When life gives you scraps, make quilts!"
Melissa's Videos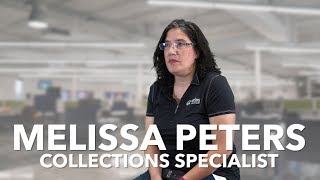 Bio