<< back to list
Why did you choose Atlas MedStaff?
I wanted to find a job that brought me closer to my goals and interests. Atlas not only provided me with that opportunity, but it also has a family-like, upbeat environment and culture that you do not see at every business.
Family:
My family includes my parents, my older sister, my younger brother, and the rest of my extended family whom I am also close with.
Pets:
My family has two dogs: a German Shepard and a Cocker Spaniel
Hobbies:
My life is a repetitive cycle of working out, working, studying, and hanging out with friends.
Top five things on your Bucket List:
1. Traveling to every state/country (these aren't in any order)
2. Working for a top law firm
3. Owning/running my a business
4. Lifting on a beach
5. Meet Ben Shapiro in person
Favorite Quote:
Pain is just weakness leaving the body.
Taylor's Videos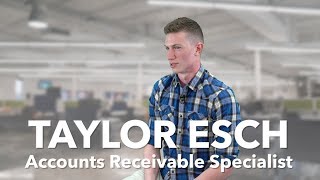 Bio